CREATE A HEALTHY HOME
Air quality is an important component of healthy living and essential to a comfortable home environment. Air circulation plays an important role in reducing the build-up of air pollutants like carbon dioxide (CO2) and volatile organic compounds (VOCs) in our homes. These pollutants can lead to respiratory illnesses, poor sleep and breathing disorders. The VanAir door by Lynden Door promotes air circulation to help create healthier spaces.
"We were able to avoid expensive transfer systems and acoustic systems because the door comes completely integrate to be able to move airflow freely while limiting the acoustic transfer between offices and adjacent corridor areas. So, from our perspective it was an ideal solution, extremely cost effective."
– Bill Tucker, Omicron

Airflow and sound privacy are key components of a comfortable indoor environment, and often they are negatively correlated – the more airflow, the higher the chance of sound permeation.  In response, engineers have created a door with a sound absorbing interior channel running horizontally across the door, where top-to-bottom vertical access points allow pressurized air to move from one side of the door to the other.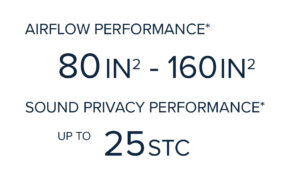 * Independently tested in accordance to ASTM standards. Please contact Lynden Door, Inc. for additional information and measurements.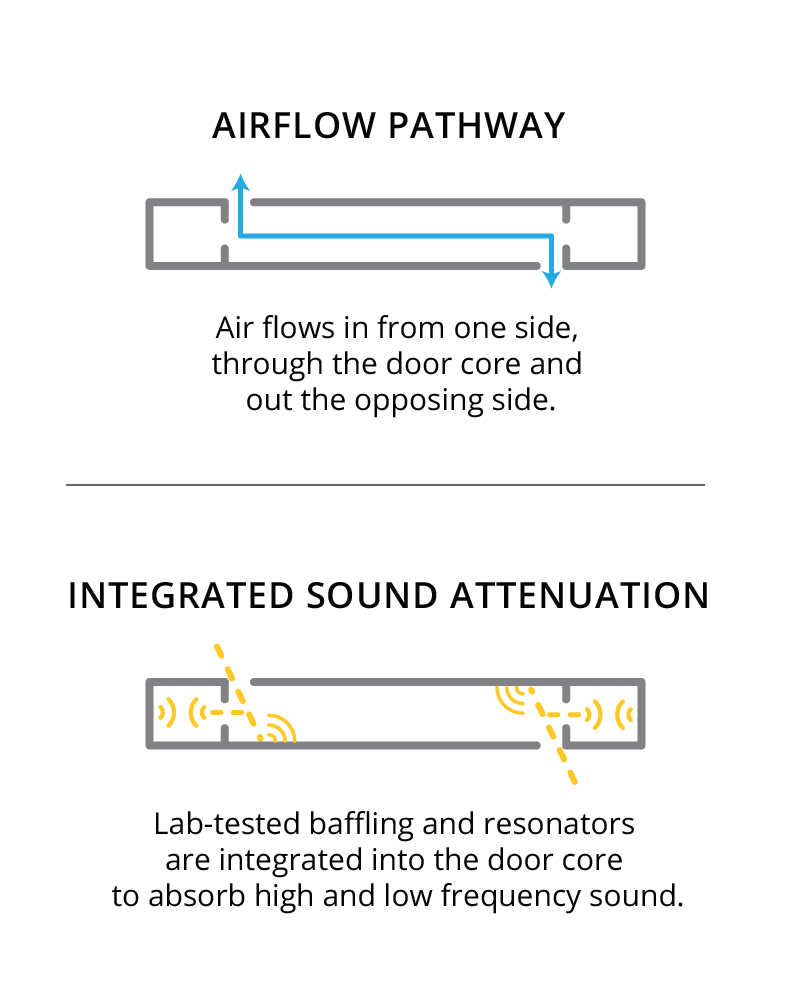 Creates comfortable living environments for your family or co-workers by alleviating temperature, humidity and pressure build-up.
Reduces carbon dioxide build-up in bedrooms, home offices, and living spaces.
Reduce humidity build-up in high moisture areas such as bathrooms and laundry rooms/closets.
Complements on-demand ventilation systems for bathroom exhaust fans, laundry appliances, and mechanical systems.
The iconic ventilation slot is unobtrusive and does not compromise surrounding design elements compared to conventional vents, grilles and ductwork.
Eliminates the need to undercut doors, which decreases sound privacy within your home.
Available in standard 1-3/8" and 1-3/4" door thicknesses and up to 4'0" widths and 10'0" heights. Suitable for hinged, pocket, double door and sliding applications.
Offered in a variety of door surfaces, including specialty veneers and laminates.